OUR FIRST LADY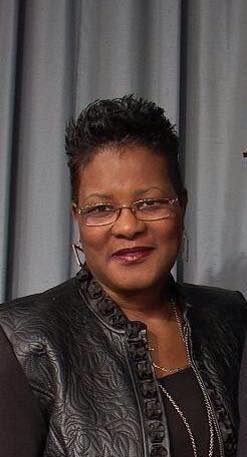 Elder Francine Gomillion is a native of Petersburg, Virginia. She attended the Petersburg Public Schools, John Tyler Community College, and Virginia State University. She is a graduate of the LaRose Beauty Institute and a retired licensed Professional Cosmetologist. She recently graduated from the International College of Bible Theology, the Redemption Ministries campus where she earned a Bachelor Degree in Biblical Theology. ﷯
Elder Gomillion was called to preach in 1989 and licensed in 1992 at the Ebenezer Baptist Church of Ivor, Virginia. Elder Gomillion was later ordained at the Tabernacle of Praise Full Gospel Baptist Church. She is First Lady and serves as First Assistant to the Pastor of Tabernacle of Praise Full Gospel Baptist Church of Zuni, Virginia, which was founded and is pastored by her husband, Bishop Nathaniel Gomillion.
Elder Gomillion also serves as Senior Lead Servant of the "Women of Purpose" Women's Ministry, Lead Servant of Ministerial Alliance, Lead Servant of Covenant Care, Advisor to the Nurturing Ministry, Lead Servant of the Church's Prayer Ministry, and a Ministerial Counselor. She is a member of the Full Gospel Baptist Church Fellowship International.
Elder Gomillion has four children, three daughters-in-love, and seven grandchildren, two great grandchildren and a host of spiritual and God children.
Elder Gomillion is an anointed preacher and teacher who operates in the prophetic. She is a woman of many gifts and talents, and is always willing to help anyone in need. ﷯
Elder Gomillion is an avid learner who loves the Lord and His people. Her desire is to walk holy before the Lord, obey His commandments, and to always be found faithful to His call and commission for her life.
Psalm 91:1-2
1 He that dwelleth in the secret place of the most High shall abide under the shadow of the Almighty.
2 I will say of the LORD, He is my refuge and my fortress: my God; in him will I trust.